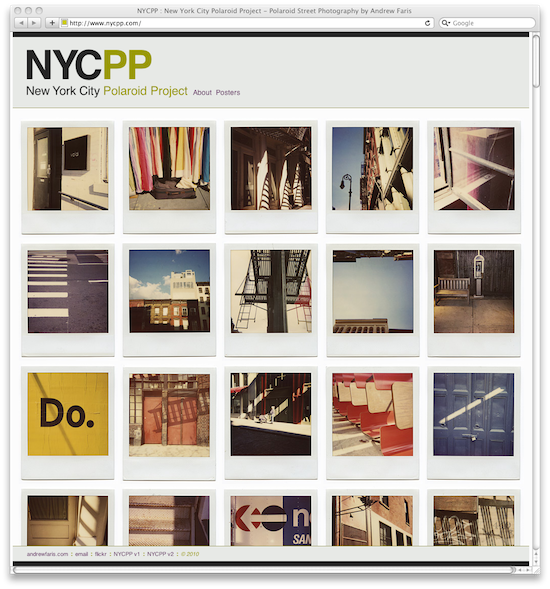 Andrew Faris hat das New York City Polaroid Project gestartet und präsentiert seine Sicht von New York in duzenden Polaroid Bildern.
Recently, I revisited the stacks of Polaroids I took from my time in the city. And I was flipping trough them, I thought it'd be nice to share them again.
Die Faszination um und an den Polaroid Bildern ist enorm. Es ist einfach wunderbar zuzusehen wie das Bild nach dem Belichten entsteht.