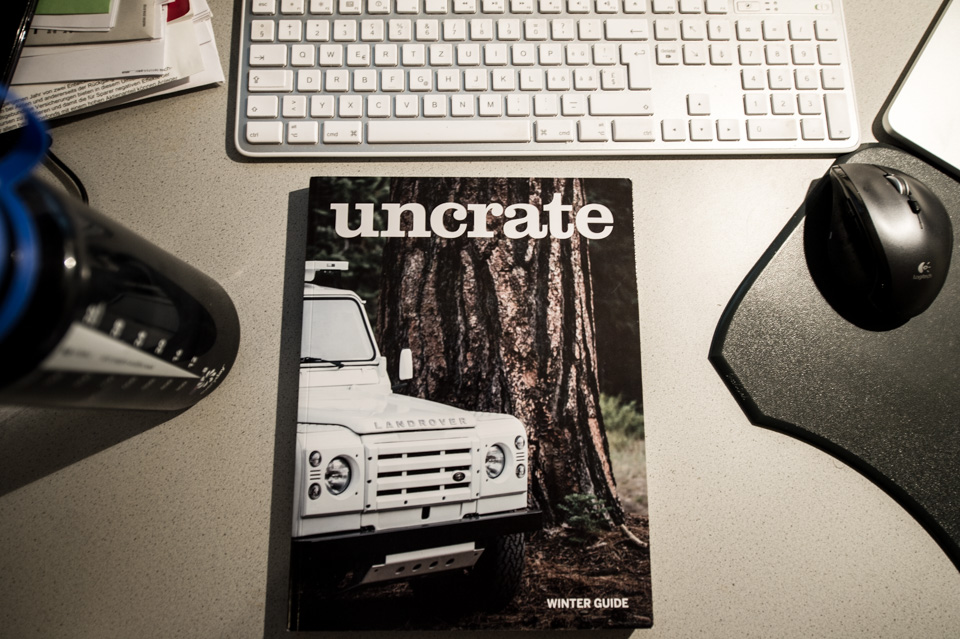 Eine der Seiten die immer wieder etwas teures tolles vorstellt : Uncrate
Now that Uncrate is nearing its 10th anniversary, we decided it was finally time to start doing a print magazine. We know this sounds backwards in a world of apps and iPads, but we wanted something you can hold in your own two hands. Something that can live in your bag or on your coffee table. Something that lets you escape that little electronic distraction machine in your pocket.
Schön verarbeitet, Produkte wunderbar dargestellt mit ab und an einem Landschaftsbild aus Island, Colorado oder Alaska untermalt. Papier ist halt doch einfach ungeschlagen!
Eventuell auch etwas für in die Lorem (not Ipsum)- Sammlung?