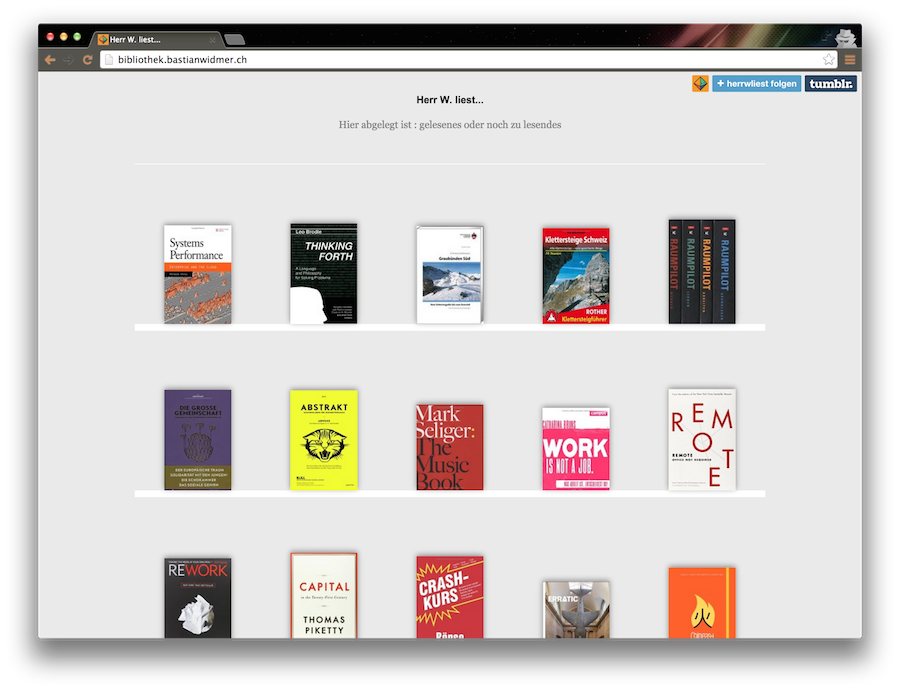 Austin Kleon nennt es im Artikel 33 Thoughts on Reading unter anderem auch
I will keep a list of books I have read. I will share this list.
Eine vollständige Liste der gelesenen Bücher zu erstellen ist schwer unmöglich, braucht es jedoch auch nicht. Ich will einfach diejenigen welche ich für lesenswert halte oder  auf meinem 'Solltest du noch lesen' Stapel liegen (積ん読 lässt grüssen) einsortiert.
Das mache ich unterdessen auch. Ganz einfach Web zweikommanullig Tumblr mit dem Otlet's Shelf Theme, ein bisschen Javascript und die Webseite des grossen amazonischen Buchhändlers. Deckel drauf und durchschütteln.