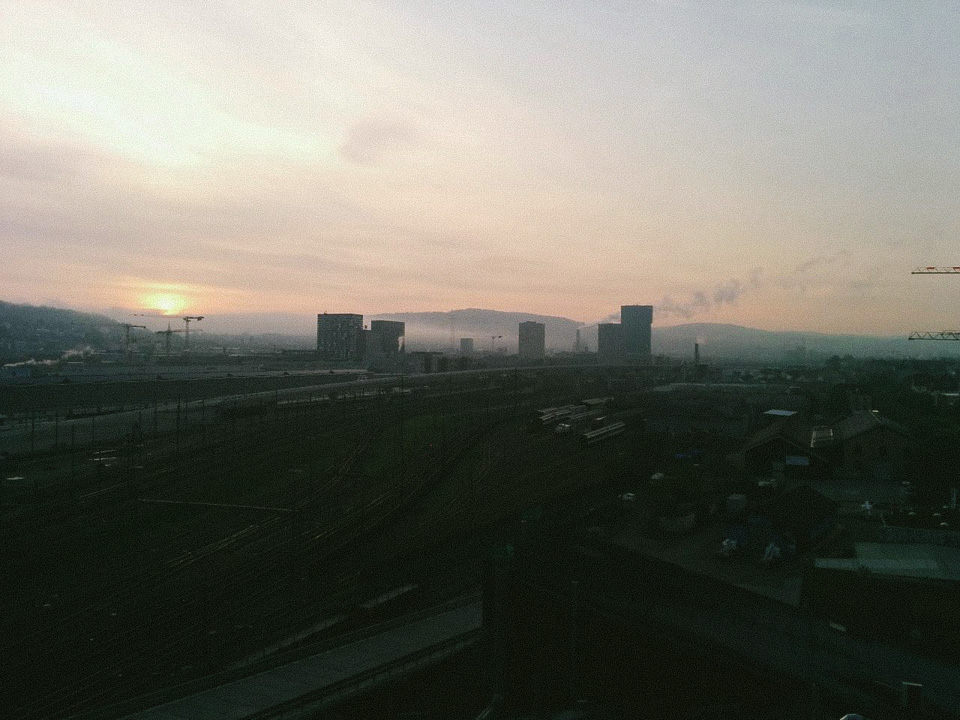 Uah…oh! Zürich! Grüezi!
Letze Woche war also Kisten-Packen Advanced Edition angesagt. Donnerstag und Freitag war ziemlich Kraftintensiv und Samstag war Zürich und die umliegende Nachbarschaft erkunden an der Reihe. Spannend! Momentan bin ich noch im "Städte-Reise"-Modus weil es schlussendlich doch schnell ging (jaja Berner und so).
Frisch aufgebrüht gibt es jetzt die Artikel der Woche.
Microadventures: A Way of Life (blog.nols.edu)
As an adult, I often find myself having adventures quite unexpectedly. Like deciding to take a solo overnight in the Alps on a work night. Because why wouldn't I?
Well said Alex… why wouldn't I?
Tesla Energy (teslamotors.com)
Tesla is not just an automotive company, it's an energy innovation company.
Genau das hatten wir hier ja auch schon.
The Powerwall is available in 10kWh, optimized for backup applications or 7kWh optimized for daily use applications. Both can be connected with solar or grid and both can provide backup power. The 10kWh Powerwall is optimized to provide backup when the grid goes down, providing power for your home when you need it most. When paired with solar power, the 7kWh Powerwall can be used in daily cycling to extend the environmental and cost benefits of solar into the night when sunlight is unavailable.
Der Strommarkt wird sich in den nächsten Jahren brachial verändern, das ist sicher. Vermutlich nicht nur wegen Elon Musk, aber sein Ansatz die Patente zu 'opensourcen' macht Sinn.
Deprecating Non-Secure HTTP (blog.mozilla.org)
After a robust discussion on our community mailing list, Mozilla is committing to focus new development efforts on the secure web, and start removing capabilities from the non-secure web.  There are two broad elements of this plan:

Setting a date after which all new features will be available only to secure websites
Gradually phasing out access to browser features for non-secure websites, especially features that pose risks to users' security and privacy.
Eine interessante Diskussion zum Security Thema. Generell erfreulich das alles in Richtung Encrypt-All-The-Things geht!
New Apple Watch Has Lowest Ratio of Hardware Costs to Retail Price (businesswire.com)
The much-anticipated new Apple Watch has the lowest hardware costs compared to retail price of any Apple phone IHS Technology has researched, according to a preliminary estimate by IHS (NYSE: IHS) and its Teardown Mobile Handsets Intelligence Service. The teardown of the Apple Watch Sport by IHS Technology estimates that the actual hardware costs are only about 24 percent of the manufacturer's suggested retail price (MSRP). Estimated hardware cost to MSRP ratios for other Apple products reviewed by IHS are in the range of 29 to 98 percent.
Auch wenn man diese Zahlen mit ein bisschen Vorsicht geniessen sollte: Der Gap ist immens!
The difference between Apple and Samsung industrial design (imore.com)
But when I looked at the picture of Samsung's product, it wasn't the sticker that bothered me so much. That, I assume, can be peeled off. It was something else I saw that bothered me, and something I can now never un-see.
Die Unterschiede sind erstaunlich!
Auf eine weitere (Ehren-)Runde (bernerzeitung.ch)
Wurzel 5 kultivierten über Jahre das Image der Rumpeltruppe, welche Backstagekühlschränke nie unangetastet liess, PVP hielten die Fahne für Graffiti-Writer und Politaktivisten hoch, und Baze liess einen auf grandiose Weise an Euphorie und Leid teilhaben. Allen gemeinsam ist, dass die Musik stets ehrlich und bodenständig war. Trat die Chlyklass gemeinsam auf, waren volle Konzerthäuser garantiert. Um die fünfzig Tonträger sind zwischen 1997 und 2013 direkt aus dem Kollektiv heraus oder zumindest mit massgeblicher Beteiligung von dessen Mitgliedern entstanden.
Hui, an so einen Backstageabend kann ich mich lebhaft erinnern. Danke Jungs!
The days are long but the decades are short (blog.samaltman.com)
Ich bin mir noch nicht sicher welche Punkte ich unterschreiben könnte, es sind aber einige! Lesebefehl der Woche.
Setting a Web Performance Budget (suits-sandals.com)
A performance budget is a project's guide towards designing and developing with performance in mind. Whenever a decision is made that may affect performance the budget should be consulted. The budget becomes extremely helpful when explaining to stakeholders why something can't be included on a page if it will have a detrimental effect to the performance.
Ein guter Ansatz. Soweit mir bekannt. setzen sich die wenigsten ein solches 'Performance-Budget'.
10M pieces of wireless charging furniture to sell by 2017 (computerworld.com)
Ikea's recently announced wireless charging line of furniture is expected to jumpstart a trend that will amount to 10 million sticks of high-tech furniture sold in just two years, according to a new report.
Diese Zahl… Wow! Und ja bitte gerne!
China rates its own citizens – including online behaviour (volkskrant.nl)
The Chinese government is currently implementing a nationwide electronic system, called the Social Credit System, attributing to each of its 1,3 billion citizens a score for his or her behavior. The system will be based on various criteria, ranging from financial credibility and criminal record to social media behavior. From 2020 onwards each adult citizen should, besides his identity card, have such a credit code.
Derzeit recherchiere ich aufgrund einem Projekt ziemlich viel über China und deren Internet. Solche Dinge nimmt man da einfach hin. Da bin ich froh, haben wir hier ein bisschen liberalere Ansichten.
XSS Vulnerability Affecting Multiple WordPress Plugins (blog.sucuri.net)
Multiple WordPress Plugins are vulnerable to Cross-site Scripting (XSS) due to the misuse of the add_query_arg() and remove_query_arg() functions. These are popular functions used by developers to modify and add query strings to URLs within WordPress.
WordPress Vulnerability die x-te. Gratistipp : Updaten!
How doomed is NetApp? (storagemojo.com)
File server obsolescence. NetApp's original raison d'etre is no longer state of the art – or all that interesting. File servers were a great idea 25 years – like RAID – but newer technology – object storage – is looking to replace them.
Generell anwendbar auf EMC und andere Storage Anbieter. Wen wird es in 5-10 Jahren noch geben?