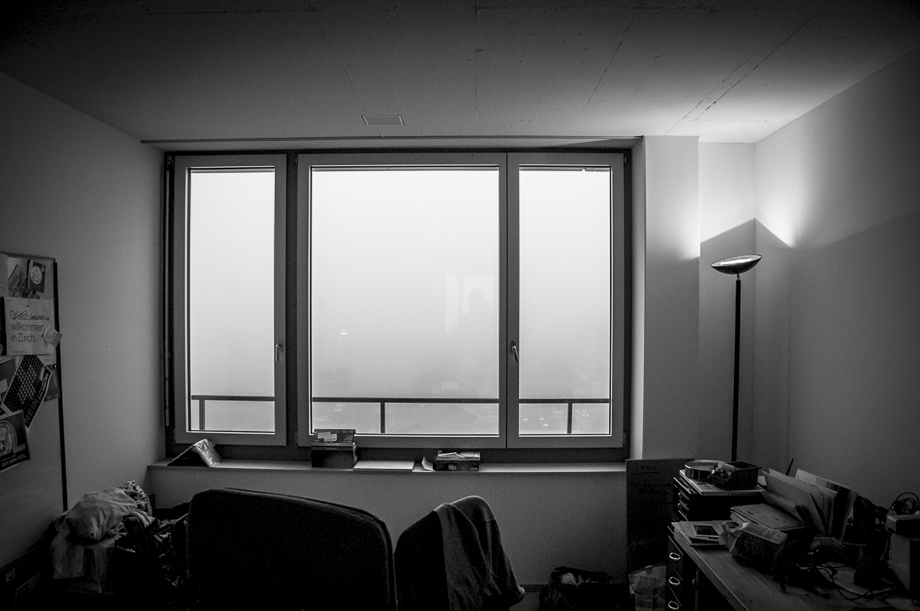 Endjahres Dings ohne Aussicht. Es wird ruhiger. Ich mag diese Zeit. 🙂
Das Konzept jede Woche etwas zusammenzustellen scheint nicht zu funktionieren, zu unscharf und zu unlimitiert ist das Ganze. Wenn die Links einige Tage alt sind, funktionieren die Deeplinks aufgrund von Paywalls (bäh) nicht mehr. Mal schauen, wie ich das Problem löse, vielleicht beschränke ich mich auf weniger Links.
Benchmarking PHP 7 vs HHVM – Drupal and WordPress (midwesternmac.com)
tl;dr: Always test your own application, and trust, but verify every benchmark you see. PHP 7 is actually faster than HHVM in many cases, neck-in-neck in others, and slightly slower in others. Both PHP 7 and HHVM blow PHP ≤ 5.6 out of the water.
Erste Drupal 8 PHP 7 Leistungszahlen. Ich freue mich schon auf PHP7 auf unseren Servern.
Pirate Bay Founder: 'I Have Given Up' (motherboard.vice.com)
You don't see someone spying on you, you don't see something censored, you don't see it when someone deletes stuff out of the search results out of Google. I think that's the biggest problem to get people's attention. You don't see the problems, so people don't feel connected to it.
DAS. IST. NICHT. GUT.
Und sollte jedem der sich Gedanken um die Netzpolitik in unseren Ländern macht tüchtig zu denken geben.
France looking at banning Tor, blocking public Wi-Fi (arstechnica.co.uk)
According to leaked documents from the Ministry of Interior the French government is considering two new pieces of legislation: a ban on free and shared Wi-Fi connections during a state of emergency, and measures to block Tor being used inside France.

The documents were seen by the French newspaper Le Monde. According to the paper, the new bills could be presented to parliament as soon as January 2016. The new laws are presumably in response to the attacks in Paris last month where 130 people were murdered.
"Wir verbieten es, wir verbieten es nicht, wir verbieten es". Frankreich zupft gerade am Privatsphärengänseblümchen.
The $75,000 problem for self-driving cars is going away (washingtonpost.com)
Quanergy chief executive Louay Edlada believes LIDAR will cost below $100 in five years. It's releasing a solid state LIDAR — meaning none of the parts move — next month for $250.
ZOMG! Ein Lidar für $250!
Postmortem: Server compromised due to publicly accessible Redis (kevinchen.co)
Story of my life. Bei mir war es jedoch ein offener Elasticsearch Server.
Das ganze könnte man aber auch mit RabbitMQ oder Kafka spielen.
In Other Countries, You're as Likely to Be Killed by a Falling Object as by a Gun (nytimes.com)
WK: Weisch no…? (nzz.ch)
Im Militär lernt man ganz viele andere Menschen – meistens: Männer – kennen, die man sonst nie kennenlernen würde. Tiefbauzeichner, Auto-Tuner, sogar Tessiner. Alle sitzen sie im gleichen Boot, und das Tenu Grün gewährleistet, dass nicht einer wegen Status, Modegeschmack oder einer anderen Oberflächlichkeit ausgegrenzt wird. Nicht einmal jene, die es mit der Hygiene nicht so genau nehmen; es spielt keine Rolle, im WK stinken alle (Frisch: «Schule des Lebens»). Ich weiss nicht, ob Zivildienstler sich vorstellen können, wie schnell da ein Wir-Gefühl entsteht.
Release php-7.0.0 · php/php-src · GitHub (github.com)
RT @__secci: PHP 7.0.0 released @markitosgv @Sergio_Lagotto
Und wir basteln schon froh und munter an dem Rollout rum 🙂
HGST beats Seagate to market with helium-filled 10TB hard drive (arstechnica.com)
10TB kosten zwar noch ein halbes Vermögen es riecht aber nach Zukunft!
Tabellenkalkulation: Schön gerechnet (brandeins.de)
Kaum ein Unternehmen, eine Behörde oder ein Wissenschaftler kommt heute ohne Excel aus. Geschätzte 750 Millionen Menschen weltweit nutzen die Tabellenkalkulations-Software. Das Problem dabei: Rund 94 Prozent aller Excel-Arbeitsblätter enthalten Fehler, wie der Ökonom Raymond Panko von der Universität Hawaii ermittelt hat.
ITU: 3.2B People Now Online Globally, Mobile Broadband Overtakes Home Internet Use (techcrunch.com)
Overall, there are now 3.2 billion people online, working out to a worldwide penetration of 43.4%, and mobile networks continue to lead the way when it comes to connecting people for the next generation of communications: Mobile subscriptions are now at 7.1 billion globally, with more than 95% of the world's population now within reach of a mobile network signal.
Überwachung für mehr Sicherheit? Ein fataler Trend (spiegel.de)
Die Reaktionen auf den Pariser Terror zeigen, wie tief sich Scheinrationalität eingebrannt hat in mediale Öffentlichkeit und Politik.
Ein guter #Loboread.
Google: Alphabet Conduct Code Drops 'Don't Be Evil' Motto (fortune.com)
The new code of conduct has a close approximation of the philosophy—though perhaps more formally phrased—in the very first sentence of the preface: "Employees of Alphabet… should do the right thing – follow the law, act honorably, and treat each other with respect."
Interessant.
Wissenschafter warnen vor gläsernen Bürgern (aargauerzeitung.ch)
Frankreich ist bereits eines der am stärksten überwachten Länder. Der Umstand, dass es möglich war, mehrere Attentate dieses Ausmasses gleichzeitig zu begehen, ohne dass ihre Planung bemerkt wurde, beweist eher, dass das Konzept der Überwachung als Instrument für Sicherheit und Frieden grundsätzlich versagt hat
Weitere Stimmen zu Frankreich
Amazee Labs realisiert für Swisscom den Interact Developer Hub (netzwoche.ch)
Amazee Labs hat für Swisscom eine Website mit Drupal 8 umgesetzt. Sie ging nur einen Tag nach der Veröffentlichung der neuen Version des Content-Management-Systems online.
In eigener Sache und auch schon schon älter. Aber ein Tag nach dem Drupal 8 Release eine Seite launchen. Hellyeah!
Macbook charger teardown: The surprising complexity inside Apple's power adapter (righto.com)
One unexpected component is a tiny circuit board with a microcontroller, which can be seen above. This 16-bit processor constantly monitors the charger's voltage and current. It enables the output when the charger is connected to a Macbook, disables the output when the charger is disconnected, and shuts the charger off if there is a problem. This processor is a Texas Instruments MSP430 microcontroller, roughly as powerful as the processor inside the original Macintosh.
Für Elektronik-Nerds. Was ist eigentlich alles in einem Apple Power-Adapter drin?
WordPress.com – A control panel for your desktop (desktop.wordpress.com)
Desktop App für WordPress. Ich habe damit schon ein bisschen rumgespielt. Macht Spass und funktioniert einwandfrei.
Dell ships laptops with rogue root CA, exactly like what happened with Lenovo and Superfish : technology (np.reddit.com)
I got a shiny new XPS 15 laptop from Dell, and while attempting to troubleshoot a problem, I discovered that it came pre-loaded with a self-signed root CA by the name of eDellRoot. With it came its private key, marked as non-exportable. However, it is still possible to obtain a raw copy of the private key by using several tools available (I used NCC Group's Jailbreak tool). After briefly discussing this with someone else who had discovered this too, we determined that they are shipping every laptop they distribute with the exact same root certificate and private key, very similar to what Superfish did on Lenovo computers. For those that aren't familiar, this is a major security vulnerability that endangers all recent Dell customers.
Oh Dell seriously i tought you learnt from the misstakes of Lenovo!
Wenn unser Datendoppel zu leben beginnt (woz.ch)
Über das Eigenleben unserem Daten-Ich.
Now that's what I call a Hacker (jitbit.com)
fuckingcoffee.sh – this one waits exactly 17 seconds (!), then opens an SSH session to our coffee-machine (we had no frikin idea the coffee machine is on the network, runs linux and has SSHD up and running) and sends some weird gibberish to it. Looks binary. Turns out this thing starts brewing a mid-sized half-caf latte and waits another 24 (!) seconds before pouring it into a cup. The timing is exactly how long it takes to walk to the machine from the dudes desk.
/me nimmt über die Festtage mal die Kafeemaschine auf der Arbeit auseinander.
The Simple Technique To Fit A 40-Hour Workweek Into 16.7 Hours (fastcompany.com)
Ich versuche mich mal wieder mit Pomodoro.
Leave Work Unassigned and See Who Steps Forward (mountaingoatsoftware.com)
Creating a vacuum entails deliberately leaving a gap in an organization. Rather than filling the gap by identifying a specific person or group of people to fill it, a leader can point out the gap, and then see what happens. The benefit of this approach is that it allows people to work in areas where they are passionate.
Ein toller Ansatz!
Facebook M — The Anti-Turing Test (medium.com)
The biggest issue with trying to prove whether or not M is an AI is that, contrary to other AIs that pretend to be human, M insists it's an AI. Thus, what we would be testing for is humans pretending to be an AI, which is much harder to test than the other way round, because it's much easier for humans to pretend to be an AI than for an AI to pretend to be a human. In this situation, a Turing test is futile, because M's objective is precisely to not pass a Turing test.
Guter AI Read – wie man einen Menschen überführt, welcher eine AI vortäuscht.
Connected Car Security: Separating Fear From Fact (techcrunch.com)
Automotive Car Security – Ein guter und kompletter Longread zum Thema
Off the Grid, But Still Online (motherboard.vice.com)
this tree-sitter gave himself, sips a cup of tea from the wooden platform he built in a 220-foot giant redwood tree in Trinidad, California. Tied by his waist to the 14-foot diameter trunk of the tree with climbing rope, his goal, along with other tree-sitters, is to stop logging companies from clear-cutting the forests. Nestled deep in the trees, tree-sitters cook, eat, sleep, use the bathroom, connect to the internet, and keep entertained on platforms as small as 4 feet by 8 feet for weeks to sometimes years at a time.
Erinnert mich ein bisschen ans Flossfahren auf dem Klarälven in Schweden. Über Tree-Sitters habe ich schon vermehrt gelesen. Die ganze Off the Grid Thematik ist weit verbreitet und geht von der Waldhütte bis zum kompakten Wohnraum (Compact Homes).
bigeagle/gohop (github.com)
So I'm going to implement a VPN with these features:

Pre-shared key based authentication, randomly generated key for encryption. NO SSL, maybe a reinvented SSL :).
"Frequency hopping"-like port and protocol hopping, both handshake and packet transmission will be actually done in random port and protocol.
Traffic shaping to hide protocol's statistical properties.