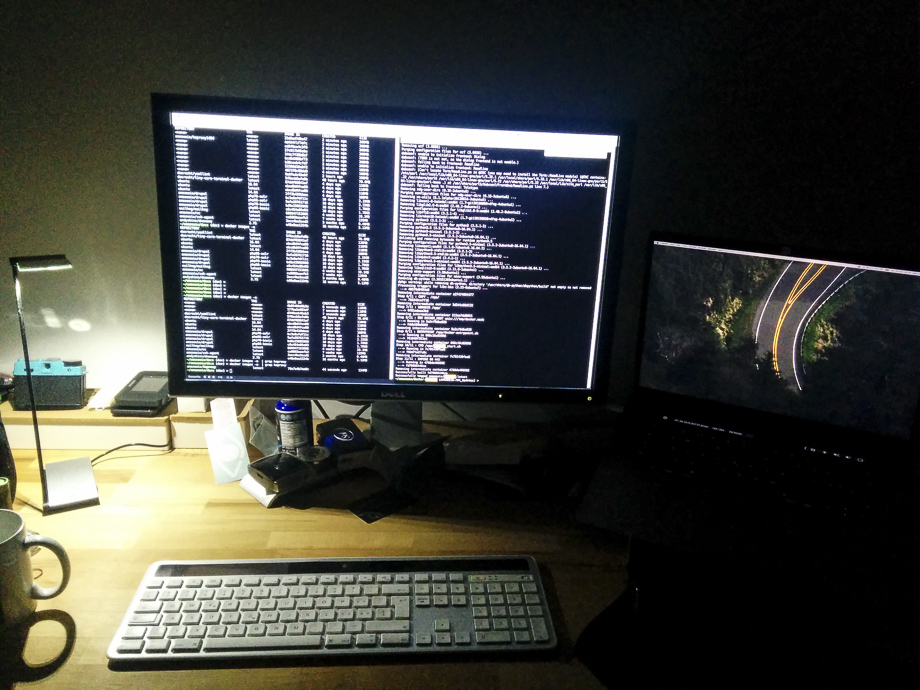 Und da wären wir wieder die Links der Woche! Zwischen Musik – Shell-Reparatur und Security. Zudem hat Habi hat die recommended readings aufgegeben, leider. Aber ja das Bloggen heutzutage…
Support us / Hype Machine (hypem.com)
As music experiences on the internet have become more centralized, powered by a handful of large services, they've also become more alike. Today, a listener's choice is between minor interface and catalog differences—a narrow way of interacting with a key part of contemporary culture. We think that people deserve a multitude of ways of experiencing music, and we'd like to build more of them with your support and feedback.
Ich habe geradel meine HypeMachine Supporter Subscription aktiviert. Den Musikdienst nutze ich seit etwa 2009. Gut für alle die Musik-Nerds die gerne mal etwas neues hören 🙂
Scott Gilbertson: 'Kill Google AMP Before It Kills the Web' (daringfireball.net)
I'd stand by that even if the implementation were great. But the implementation is not great — it's terrible. Yes, AMP pages load fast, but you don't need AMP for fast-loading web pages. If you are a publisher and your web pages don't load fast, the sane solution is to fix your fucking website so that pages load fast, not to throw your hands up in the air and implement AMP.
AMP optimiert das Web für Google und sonst für niemanden.
Theresa May to create new internet that would be controlled and regulated by government (independent.co.uk)
"Some people say that it is not for government to regulate when it comes to technology and the internet," it states. "We disagree."
Das geht ja total in die richtige Richtung, NOT!
BASH – Fix The Display and Console Gibberish on a Linux / Unix / OS X / BSD Systems – nixCraft (cyberciti.biz)
$ reset
$ stty sane
$ clear
the three steps to get your shell back in order 🙂
GoAccess – Visual Web Log Analyzer (goaccess.io)
GoAccess is an open source real-time web log analyzer and interactive viewer that runs in a terminal in *nix systems or through your browser.

It provides fast and valuable HTTP statistics for system administrators that require a visual server report on the fly.
Looks nice √
Websockets √
runs on the shell √
and in docker √√√√
Bartender 2 | Mac Menu Bar Item Control (macbartender.com)
Bartender 2 lets you organize your menu bar apps, by hiding them, rearranging them, or moving them to the Bartender Bar.
Ja, ich weiss das Tool gibts schon lange. Bin aber erst grad mal wieder darüber gestolpert. Jetzt habe ich endlich auch eine aufgeräumte Menu-Bar.
PINEBOOK – PINE64 (pine64.org)
PINEBOOK is an 11.6″ or 14″ notebook powered by the same Quad-Core ARM Cortex A53 64-Bit Processor used in our popular PINE A64 Single Board Computer. It is lightweight and comes with a full size keyboard and large multi-touch touchpad for students and makers.
Spannendes Projekt. Ein ARM basierendes Notebook mit allen Nettigkeiten die man sich so wünscht.
"MP3 is dead" missed the real, much better story (marco.org)
MP3 is supported by everything, everywhere, and is now patent-free. There has never been another audio format as widely supported as MP3, it's good enough for almost anything, and now, over twenty years since it took the world by storm, it's finally free.
MP3 ist nicht Tod, es ist jetzt frei 🙂
The need for urgent collective action to keep people safe online: Lessons from last week's cyberattack (blogs.microsoft.com)
The governments of the world should treat this attack as a wake-up call. They need to take a different approach and adhere in cyberspace to the same rules applied to weapons in the physical world. We need governments to consider the damage to civilians that comes from hoarding these vulnerabilities and the use of these exploits.
Word!
Wie das früher mit der Zeitansage funktioniert hat (kraftfuttermischwerk.de)
Die Sendung mit der Maus erklärte in den 70er Jahren, wie die Zeitansage funktioniert hat. Und nein, ich wusste das bis eben nicht. Allerdings habe ich auch noch nie in meinem Leben bei der Zeitansage angerufen.
PHP Versions Stats – 2017.1 Edition (seld.be)
A few observations: With a big boost of PHP 7.1 installs, PHP 7 overall now represents over 50%. 5.3/5.4 are really tiny and even 5.5 is dropping significantly which is good as it is not maintained anymore since last summer. That's a total of 85% of installs done on supported versions, which is pretty good.
Promising statistics!
njhartwell/pw3nage: If you get pw3ned, might want to fix your shell (github.com)
This is a rather silly POC of a vulnerability in custom shell prompt scripts that I suspect is rather widespread. I noticed when working on a branch that included (for the sake of cuteness) a $ that my prompt that usually includes the branch name had a bunch of gibberish. I suspected the zsh pluging I was using did not properly escape shell metacharacters, so I tried a few more things and landed on this.
You might want to fix your shell 😉