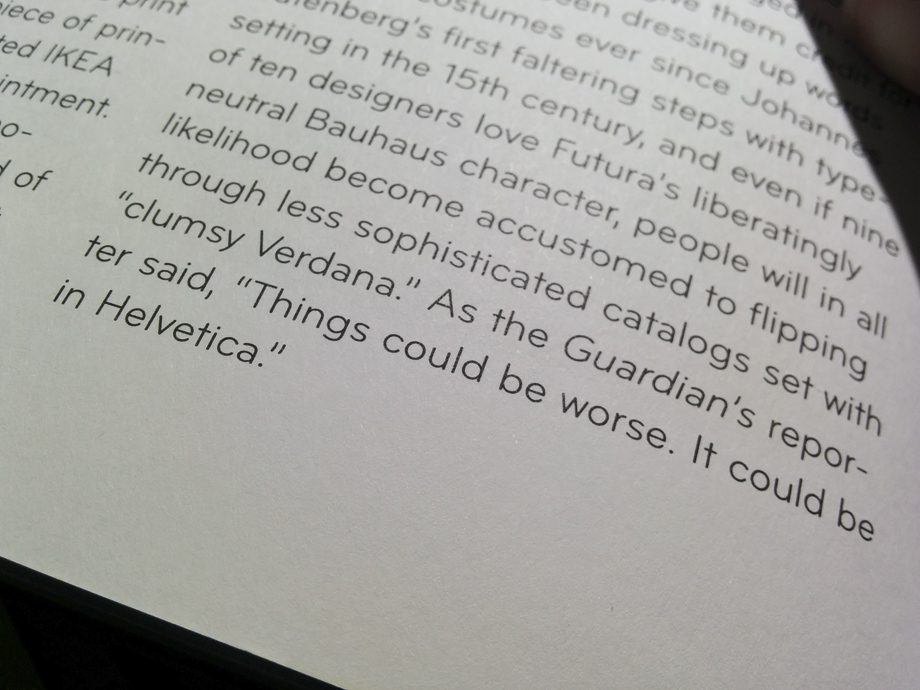 Nachdem Pinboard schlussendlich Delicious gekauft hat und somit die Recommended Readings von Habi nun auf meinem Code generiert werden steht uns eigentlich nichts im Weg mal wieder zu versuchen die Links wieder öfters online zu stellen, nicht?
Das Problem ist meistens, dass ich am Sonntagabend die Links generiere, feststelle das es immens viele sind. Diese auf die nächste Woche verschiebe und am Sonntag drauf das gleiche Problem habe 😉
Ops: It's everyone's job now (opensource.com)
If the first wave of DevOps transformation focused on leveling up ops teams at writing code, the second wave flips the script. You simply can't develop quality software for distributed systems without constant attention to its operability, maintainability, and debuggability. You can't build modern software without a grounding in ops.
Dev – Your turn 😉
A world of free movement would be $78 trillion richer (economist.com)
To clarify, "open borders" means that people are free to move to find work. It does not mean "no borders" or "the abolition of the nation-state".
Broadpwn: Remotely Compromising Android and iOS via a Bug in Broadcom's Wi-Fi Chipsets | Exodus Intelligence (blog.exodusintel.com)
Broadpwn is ideal for propagation over WLAN: It does not require authentication, doesn't need an infoleak from the target device, and doesn't require complicated logic to carry out. Using the information provided above, an attacker can turn a compromised device into a mobile infection station.
Autsch!
graphcool/chromeless: 🖥 (github.com)
Chrome automation made simple. Runs locally or headless on AWS Lambda.
Sweet Chrome als Lambda Funktion laufen lassen 🙂
My $169 development Chromebook (blog.lessonslearned.org)
Ah nun will ich ein Chromebook. Klein handlich und wenn möglich mit USB-C
Coop soll 20 Millionen Fr Strafsteuern für Self-Scanning zahlen (watson.ch)
Eine Steuer von 10'000 Franken pro Monat auf jeden Self-Scanning-Automaten: Dies fordern linke Politiker im Kanton Genf. Der Detailhandel zittert.
Derzeit findet dank dem Genfer Parlament eine rege Diskussion zu den Self-Checkout Kassen statt.
Ich denke die Zeit wäre besser investiert, wenn man die Energie in ein Bedingungsloses Grundeinkommen stecken würde anstelle von einer Automatensteuer. Wobei ich mich frage, wieso das das Self-Checkout ein Problem sein soll. Was ist mit Verkaufsmaschinen, Ticket- oder Geldautomaten?
The lazy person's guide to saving the world (un.org)
End extreme poverty. Fight inequality and injustice. Fix climate change. Whoa. The Global Goals are important, world-changing objectives that will require cooperation among governments, international organizations and world leaders. It seems impossible that the average person can make an impact. Should you just give up?
No! Change starts with you. Seriously. Every human on earth—even the most indifferent, laziest person among us—is part of the solution. Fortunately, there are some super easy things we can adopt into our routines that, if we all do it, will make a big difference.
Read – Think – Act!
The lazy person's guide to saving the world (un.org)
We've made it easy for you and compiled just a few of the many things you can do to make an impact.
Revealed: the insidious creep of pseudo-public space in London (theguardian.com)
Pseudo-public spaces – large squares, parks and thoroughfares that appear to be public but are actually owned and controlled by developers and their private backers – are on the rise in London and many other British cities, as local authorities argue they cannot afford to create or maintain such spaces themselves.
Mysterious Mac Malware Has Infected Victims for Years (motherboard.vice.com)
Neither Reed nor Wardle know how the malware got onto the victim computers. But the big mystery surrounding FruitFly is who is behind it.
OSx Security 0 : Gute Hintergrundgeschichte zum Thema Mac Malware
The starships of the future won't look anything like Star Trek's Enterprise (fellowsblog.ted.com)
Once on site, the group starts building, initial concepts and materials in hand. The build typically takes at least four weeks, with participants joining in as intensely as their schedules allow.
Starship building – DIY Style
Objective-See (objective-see.com)
Mac malware often spies on users by recording audio and video sessions…sometimes in an undetected manner.
OverSight monitors a mac's mic and webcam, alerting the user when the internal mic is activated, or whenever a process accesses the webcam.
OSx Security 2: Oversight warns you if a service accesses the microphone or camera
Objective-See (objective-see.com)
Malware installs itself persistently, to ensure it is automatically executed each time a computer is restarted. KnockKnock uncovers persistently installed software in order to generically reveal such malware.
OSx Security 1 : Checking persistently installed services
Rambox : Free, Open Source and Cross Platform app for Slack, WhatsApp, Messenger, Skype and much more… (rambox.pro)
Free, Open Source and Cross Platform messaging and emailing app that combines common web applications into one.
Da die Franz App irgendwie tod ist und auch auf Github die Repos langsam verschwudnen sind hab ich mich nach alternativen umgeschaut und Rambox gefunden. Sieht gut aus soweit.
Monospaced Programming Fonts with Ligatures (hanselman.com)
Mal ausprobieren 🙂
$200 solar self-sufficiency — without your landlord noticing. (hackernoon.com)
This project started with a simple idea: What if energy generation was a consumer electronic you could order off Amazon?
Mal ein nettes Rechenbeispiel, leider wird es schwierig schon nur ein 15′ Macbook rein aus Solarstrom zu betreiben mit dem Setup.