Every time N-O-D-E publishes a video or blog post, it will be good. This time it's a simple 3d printed wallet.
My sewing skills are on par with my welding skills… sadly sewing grinder and paint will not help you.
I've printed the 2 pieces for now and got some 30mm elastic band at the hardware store, and after sewing things together, it seems to work quite nicely. I'd use 2-3 cm more – I used 20cm – of the band to make it less firm, but I am sure it will also wear out eventually.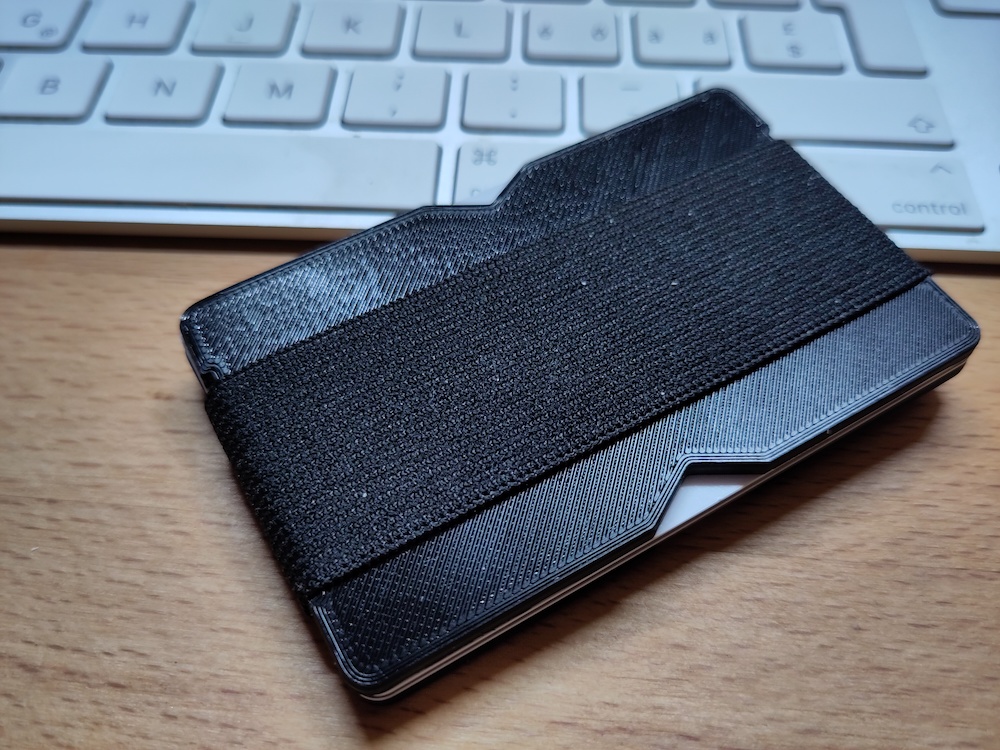 Accessories
As People on YT were looking for a BOM for the Adapters. I also looked for them. Luckily I have one of the small Kingston MicroSD Card Readers, but that one is beat and works on good days, so I might want to replace it.
Kingston USB 2.0 Micro SD Card Reader TF1 – It seems to be out of stock almost everywhere
Sim Card Tools (those should fit – I have a generic one, and it fits perfectly)
SIM Card Storage
I've a travel SIM with me most of the time. Usually, it sits in my wallet because it's with me when I travel. I forgot that thing too many times before. A micro-sim fits under the Sim Tray Tool and does not rattle or fall off.