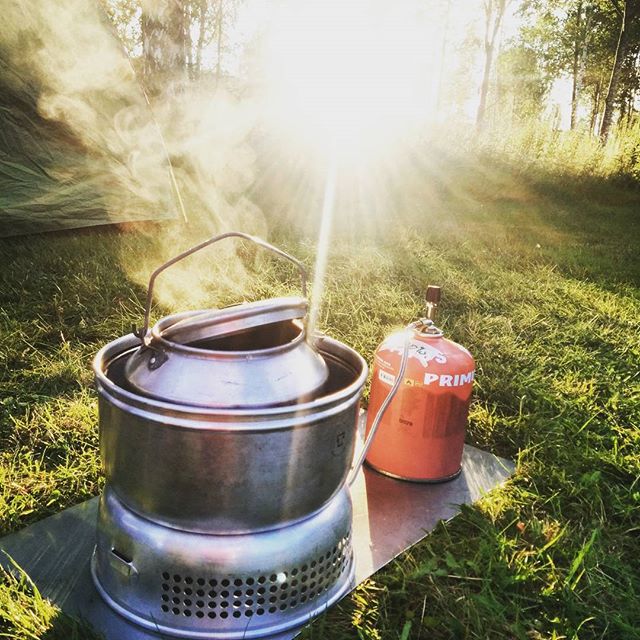 So da wär ich wieder. Nach 2 Wochen im tiefsten Schweden (1000 Mücken gefiel dies ziemlich gut – einige glabten jedoch auch daran beim Versuch mir Blut abzunehmen).
Generell war ich bis auf ein paar Instagrams offline und bin unterdessen schon wieder eine Woche im Büro. Das gröbere Hostingprojekt ist abgeschlossen (mehr dazu später).
Einen guten Wochenstart!
Updated Let's Encrypt Launch Schedule (letsencrypt.org)
Let's Encrypt – Diese zwei Daten habe ich mir schon mal eingetragen:
– First certificate: Week of September 7, 2015
– General availability: Week of November 16, 2015
Nach dem Exit an Delivery Hero gab es 200.000 Dollar – für jeden Mitarbeiter (gruenderszene.de)
"Obwohl es keine Verpflichtungen oder Versprechen gab, haben wir 27 Millionen US-Dollar von dem Geld, das wir für den Verkauf des Unternehmens bekommen haben, mit den Angestellten geteilt", sagt Aydın der Zeitung. "Wir haben das getan, weil wir den Erfolg zusammen erreicht haben."
Grossartig! Schön zu sehen, dass es solche Reaktionen auf einen Exit gibt.
Hackers Remotely Kill a Jeep on the Highway—With Me in It (wired.com)
Though I hadn't touched the dashboard, the vents in the Jeep Cherokee started blasting cold air at the maximum setting, chilling the sweat on my back through the in-seat climate control system. Next the radio switched to the local hip hop station and began blaring Skee-lo at full volume. I spun the control knob left and hit the power button, to no avail. Then the windshield wipers turned on, and wiper fluid blurred the glass.
Der Jeep Cherokee Hack warf einige Wellen. Spannend zu sehen, dass das Internet of Crappy Things langsam kommt. Ich vermute, dass das nicht der letzte Autohack war der grössere Wellen wirft. Und stelle auch die Vermutung an, dass der Autohersteller, welcher Security in seiner Software ernst nimmt, in den nächsten 5 Jahren mit den Verkäufen oben mitreiten wird. Wer will ein Fahrzeug das einfach so die Bremsen deaktiviert? Spannend wird die ganze Sache erst, wenn es einen Wurm gibt welcher ganze Automarken angreift.
DNS Watch – Fast, free and uncensored. (dns.watch)
Ein freier DNS Dienst, den ich noch nicht kannte – via Tobias Brunner
Cowboy Coding and the Pink Sombrero (bnj.com)
Even when it makes sense, cowboy coding is not something we take lightly. Anyone editing code on a production server is required to wear this pink sombrero for the duration of the work.
Gute Idee!
Hacking Team and a case of BGP hijacking (blog.bofh.it)
It shows that AS31034 did not just advertise the hijacked network to the two italian ISPs mentioned in the emails, but apparently to all their other peers since the announce was also accepted by Hurricane Electric at MIX-IT. This means that the hijacking was not limited to a couple of local networks but involved many others all over the world.
Scheinbar haben einige Italienische ISP's auf Geheiss der Carabinieri einen BGP Hijack durchgeführt. Kann ja mal passieren. Not!
Würste sind die neuen Zigaretten (tagesanzeiger.ch)
Da erhoben die Raucher das Rauchen zum Ausdruck persönlicher Freiheit; zur wertvollen Kulturtechnik, die Wirtshäusern Heimeligkeit einhauchte. Die Verteidigung nützte wenig. Zu durchschaubar blieb, dass die Raucher den eigenen Genuss schützen wollten.

Jetzt kommen die Carnivoren an die Reihe. Tägliches Fleischessen, einst Symbol des Aufschwungs, könnte bald als asozial und gefährlich gelten.
Interessanter Kommentar.
Data on 7% of Americans Were Just Hacked, Now What? (blog.onename.com)
Surprisingly this data was stored in a single Office of Personnel Management database and the data was not encrypted. Worse… access to ALL of this information was given to certain foreign contractors. Worse still? Hackers had access to the database for over a year!
How bad could this possibly be…
Going Deeper into Neural Networks (googleresearch.blogspot.ch)
We train an artificial neural network by showing it millions of training examples and gradually adjusting the network parameters until it gives the classifications we want. The network typically consists of 10-30 stacked layers of artificial neurons. Each image is fed into the input layer, which then talks to the next layer, until eventually the "output" layer is reached. The network's "answer" comes from this final output layer.
Google forscht intensiv an den neuralen Netzwerken rum. Was die Maschine als Bilder ausspuckt sieht zwar eher aus wie eine Kreuzung aus LSD und HR Gigers werken. Jedoch ist die Technologie dahinter sehr spannend.
Denmark's wind farms generated 140% of the country's electricity needs yesterday (qz.com)
On July 9, Denmark's wind farms generated more than enough power to meet nationwide electricity demands—with a 16% surplus of energy during the day and a whopping 40% surplus overnight.
Die Zahlen werden im Tag-/Nacht-Vergleich ein bisschen schön geredet. Sind dennoch schön zu sehen, dass es möglich ist mittels Windenergie einen Überschuss zu produzieren.
How does Shazam work (coding-geek.com)
Have you ever wondered how Shazam works? I asked myself this question a few years ago and I read a research article written by Avery Li-Chun Wang, the confounder of Shazam, to understand the magic behind Shazam. The quick answer is audio fingerprinting, which leads to another question: what is audio fingerprinting?
Ein 11'000 Wort langer Artikel als Antwort auf die Frage "Wie funktioniert Shazam?" Wer bei Spektogrammen, Sampling, PCM und diskreter Fourier Transformation nicht zurückschreckt kommt voll auf seine Kosten!
Zürich: «Verbrechen darf sich nicht lohnen» (landbote.ch)
Wie weit ist die Software noch brauchbar, nachdem ihr Quellcode nun öffentlich wurde?
Nach dem Hackerangriff auf den Lieferanten ist der Einsatz der Software aus technischen Gründen kein Thema mehr. Sie ist nicht mehr einsetzbar.
Nebst der Tatsache, dass die Beschaffung eines Trojaners fragwürdig ist, hat man knapp eine halbe Million versenkt. Ob sich das gelohnt hat?
UK to ban WhatsApp under 'Snoopers charter' law (dnaindia.com)
Talking about this issue earlier this year, David Cameron questioned that if in their country, they should allow a means of communication between people which they cannot read, reported the Daily Star. Answering his question with a no, Cameron had said that being the Prime Minister he will make sure it is a comprehensive piece of legislation which does not allow terrorist safe spaces to communicate with each other. It is being said that the controversial law, which is nicknamed the "snoopers charter," can be in place by autumn.
Also jetzt, ehrlich? Ich dachte, man hätte aus den Crypto-Exports ende der 90er gelernt. Ein Staat der seinen Bürgern das verschlüsselte Kommunizieren verbietet?